Did you know...
Without an executed Power of Attorney for Property and Finance, a judge will make all decisions concerning your property if you become incapacitated?
By Neil L. Wojtal
Here is a copy of the letter and form which has been sent to Wisconsin businesses. Our firm received the form in the weekend mail. This form is not from the state of Wisconsin and you will receive nothing for your $125 other than information that is readily available on the DFI website. Do not fill out this form and return it. Save your money.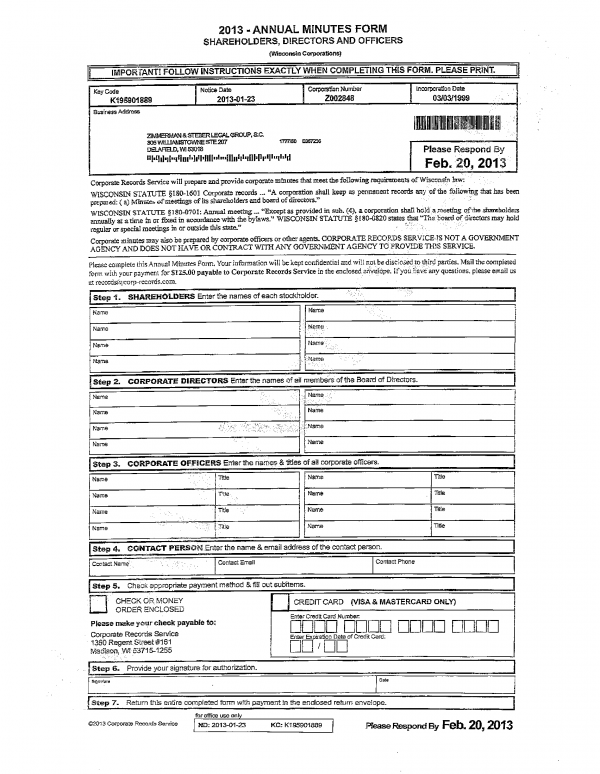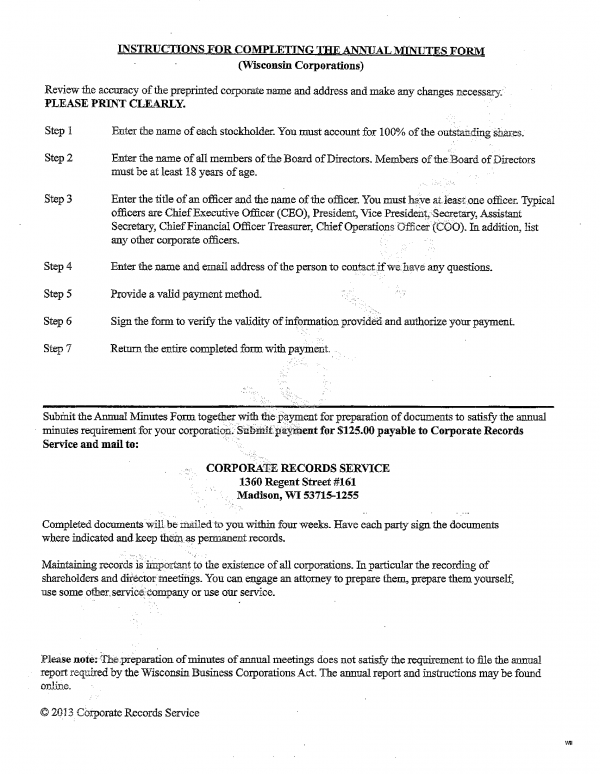 The information contained in this document is intended for the sole purpose of providing general legal information and is not intended as legal advice of any kind. This information may not apply to your specific issue, therefore, do not act upon this information without consulting Zimmerman & Steber Legal Group, S. C. or another qualified attorney.
<<-- Back to Blog
Email to a friend