Business Succession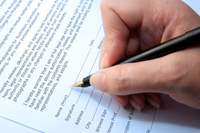 The future of a business should be protected in the event that something should happen to an owner. By engaging the services of an experienced business succession planning lawyer, you can ensure that the integrity of your business will be preserved.
At the Zimmerman & Steber Legal Group, S.C., we are knowledgeable lawyers dedicated to serving the needs of businesses and individuals in Delafield, Brookfield and the surrounding Wisconsin communities. As an established estate planning and business law firm, we pride ourselves on our ability to serve the many needs of our business clients. Our attorneys have been assisting clients for over 25 years.
A business succession plan helps foster comprehensive business stability. It is not only beneficial to the owners and their family members, but also can provide security for employees and customer confidence in the business. With a business succession plan the cost of transition and disruptions will be minimized. A business succession plan facilitates a smooth continuation of daily business.
We tailor each business succession plan to meet your business' needs and goals for the future. Through the establishment of a plan, the creation of a buy/sell agreement or other aspects of small business estate planning (such as wills and/or trusts), we can work cooperatively with you to protect that which you have worked so hard to create.
For more information from a Delafield, Wisconsin, business succession planning attorney, contact us at Zimmerman & Steber Legal Group, S.C. We can discuss your case during a free initial consultation. We are available evenings and weekends to accommodate your busy schedule.