Did you know...
Having a Will drafted by an attorney is cheaper than having your estate probated without a Will to guide the process? Your Will provides specific instructions as to your wishes for the distribution of your property.
Civil and Business Litigation
Southeastern Wisconsin Personal Injury Attorney
Commercial and Insurance Litigation
Zimmerman & Steber Legal Group, S.C.
Attorneys Serving Wisconsin for over 25 Years
At Zimmerman & Steber Legal Group, S.C., in Delafield, Wisconsin, we represent individuals, families, career professionals, and businesses throughout Wisconsin, including Waukesha County. For 25 years, the lawyers of our firm have been providing experienced and assertive legal counsel to clients with personal injuries, as well as those commercial and insurance claims and appeals.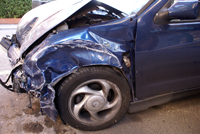 We have experience litigating for both sides of personal injury and property damage cases. We handle all types of plaintiff personal injury claims, from motor vehicle (car, semi, snowmobile) and farm accidents to premises liability (fire loss, inadequate security) claims. We know the risks involved in personal injury claims and the probable expenses. With our extensive knowledge as personal injury lawyers, we can help you obtain full and fair compensation for your medical expenses, lost income, disability, pain, and suffering.
Our insurance defense practice is well-regarded throughout the state and most of our insurance defense clients have been with us for many years.
Our attorneys are dedicated to providing personalized service and sound legal advice to each of our clients. We also understand the costs and time involved in litigating disputes in the courtroom and we are committed to resolving those disputes in the most practical and efficient manner.
If you value honesty and professionalism in a Delafield personal injury attorney, please contact us to set up an appointment. At Zimmerman & Steber Legal Group, S.C., we offer a free initial consultation to discuss your personal injury options. All plaintiff personal injury claims are accepted on a contingency basis.