Why You Need a Will
Posted on Thu Jun 28th, 2012 at 12:38 pm
Why You Need a Will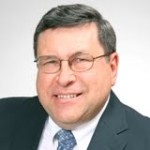 By: Neil L. Wojtal
A person that belongs to one of my groups on Linkedin referenced this article.
It is a great explanation of why everyone over the age of 18 should have a will. I checked out the mystatewill.com site referenced in the article and it does give a thumbnail overview of what happens to your estate if you do not have a will in place when you die.
http://www.forbes.com/sites/deborahljacobs/2012/06/26/i-dont-have-an-estate-why-do-i-need-an-estate-plan/?goback=%2Egde_1701677_member_128155778
The information contained in this document is intended for the sole purpose of providing general legal information and is not intended as legal advice of any kind. This information may not apply to your specific issue, therefore, do not act upon this information without consulting Zimmerman & Steber Legal Group, S. C. or another qualified attorney.
This blog is designed for general information purposes only and should not be construed to be formal legal advice. You should consult an attorney for advice regarding your own situation. Although great care has been taken to ensure the accuracy and utility of the information contained in this blog, no warranty is made, express or implied, and Zimmerman & Steber Legal Group, LLC assumes no liability in connection with any use or result from use of the information contained herein.