EEOC Granted Summary Judgment in Retaliation Suit
Posted on Tue Jun 12th, 2012 at 12:44 pm
EEOC Granted Summary Judgment in Retaliation Suit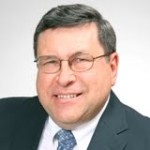 By: Neil L. Wojtal
The EEOC issued this press release after they obtained a summary judgment against an employer. Here is a link to the Release.
http://www1.eeoc.gov/eeoc/newsroom/release/5-29-12.cfm?renderforprint=1
This employer asked several employees to sign Last Chance Agreements in order to continue their employment. Contained in the agreement was a provision that the employee must agree to give up all right to make any federal complaint of employment discrimination in return for his/her continued employment. The EEOC argued that this agreement was retaliatory when an employee revoked his signing of the agreement and was subsequently terminated.
The court agreed and granted the EEOC's motion for summary judgment finding that a jury could come to no other conclusion then that the termination was retaliatory based upon the plain language in the agreement.
The lesson here is that an employer is taking a risk when they ask an employee to sign an agreement giving up future rights in return for continued employment. Before any employer has an employee sign this type of agreement, have the agreement reviewed by an attorney familiar with employment law issues.
The information contained in this document is intended for the sole purpose of providing general legal information and is not intended as legal advice of any kind. This information may not apply to your specific issue, therefore, do not act upon this information without consulting Zimmerman & Steber Legal Group, S. C. or another qualified attorney.
This blog is designed for general information purposes only and should not be construed to be formal legal advice. You should consult an attorney for advice regarding your own situation. Although great care has been taken to ensure the accuracy and utility of the information contained in this blog, no warranty is made, express or implied, and Zimmerman & Steber Legal Group, LLC assumes no liability in connection with any use or result from use of the information contained herein.