Waukesha County, Wisconsin, Law Firm
Attorneys with Experience and Exacting Standards
At Zimmerman & Steber Legal Group in Delafield, Wisconsin, we know that all the legal knowledge in the world will not help our clients if we don't communicate information accurately, follow through on deadlines and details, and help you understand and feel comfortable with your options. It is the hallmark of our practice to provide you with the most effective legal guidance and responsive client service from your initial consultation through a successful outcome, and beyond.
We want to be the firm you can depend on for help with your business law and personal legal matters, and we work hard to earn your trust. We invite you to contact us by e-mail or call us at 262-646-4850 for more information or to schedule a consultation with one of our accomplished attorneys.
Serving the Legal Needs of Southeastern Wisconsin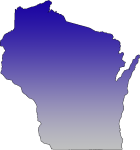 We are located in Waukesha County, but assist clients from throughout southeastern Wisconsin. As members of the community, we understand local needs and embrace Midwestern sensibilities. Our lawyers are among the few in the area to offer assistance in the area of workers compensation, one of the most dynamic growth areas in the current economy. We help people prepare for the future through estate planning, create success for small- to medium-size enterprises through our business law practice, and offer aggressive representation through business and civil litigation.
Contact Us to Discuss Your Legal Options
We serve clients throughout southeastern Wisconsin in legal matters ranging from probate to business succession and litigation to workers compensation. To schedule a consultation to discuss your needs, please call us at 262-646-4850 or contact us by e-mail.